Share feedback
Thanks for sharing your feedback!
Audio formats and qualities delivered.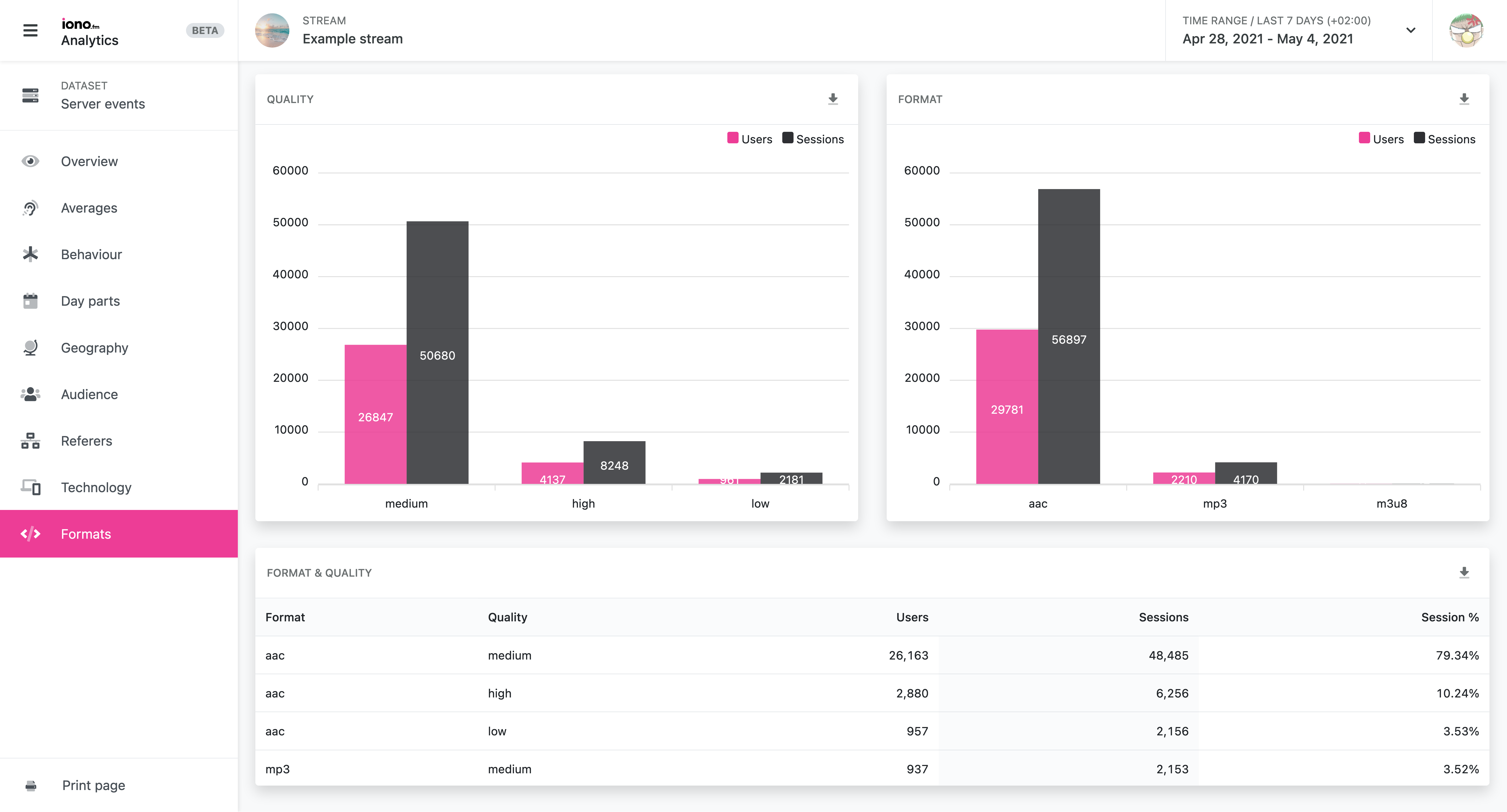 Quality
Bar chart. Breakdown of content access by quality level.
Format
Bar chart. Breakdown by file format delivered.
Format & Quality
Table. Combination of format and quality. Sorted by most sessions first, includes the "Session %" column which indicates the percentage of the total active sessions that a line item makes up.
---
What's Next