Share feedback
Thanks for sharing your feedback!
Podcast episode audio can be replaced after publishing.
When replacing audio, the existing episode will remain available to end-users throughout the replacement process. When the replacement audio has been processed it will start serving the new file to end-users.
The replacement process will take a while to complete, based on the duration of the replacement audio file.
When completed, the new episode audio will start being used immediately, but due to caching of the previous episode in player playlists and RSS feeds this may take several minutes to fully transition.
Our prompt notes a maximum time of 30 minutes, but the typical time before the new audio is reflecting everywhere should be less than 10 minutes.
Note on RSS
We update the RSS feed to indicate updated audio content is available for the episode, but behaviour among RSS clients differ. Some may download the new audio once the item is updated, while others may keep using the original audio if the file was downloaded already.
Replacing audio
To access this functionality, go to the "Danger zone" section of the episode page and use the "Replace Audio" button:

This will bring up the standard file upload prompt to provide the new audio file: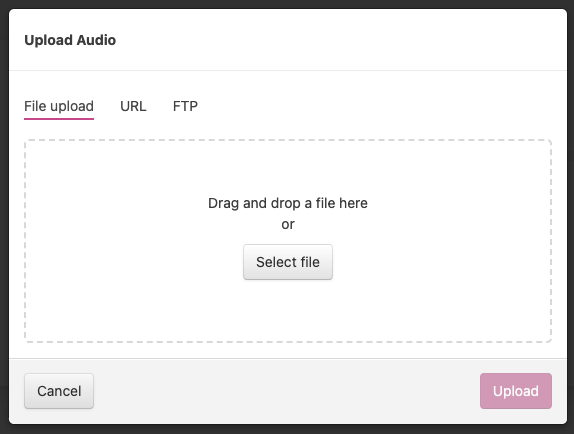 Once confirmed the page will display a confirmation prompt and start with the replace process: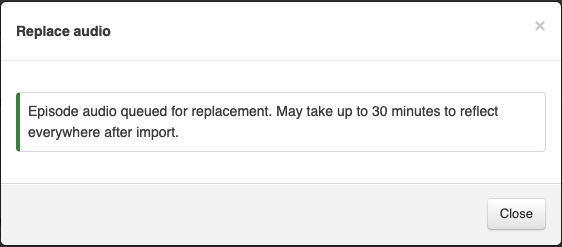 The episode will show the "Replacing audio" status lavel while the replacement audio is being processed:
---
What's Next